Welcome to my small body of work on clinical infectious disease, global health education and practice, and public health policy. If you'd like to get in touch about anything I'd be delighted to hear from you. Please see the various links for details of past and present research.
I am an Infectious Disease & Medical Microbiology clinician based in London. My main professional interests are AMR, VHFs, tuberculosis, HIV, emerging and re-emerging infections, and global health security, education and volunteering.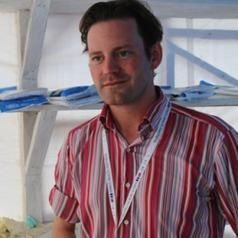 I currently work as a consultant at Public Health England, split between AMR and global health strengthening, where I previously spent a year working through the NHS Medical Director's Clinical Fellows Scheme, where appointees are placed within a range of organisations to gain unique experience of working at the highest levels of healthcare management, policy and leadership. I joined PHE from an Medical Research Council-funded Epidemiology Masters at London School of Hygiene & Tropical Medicine, and held an Academic Clinical Fellowship in Infectious Diseases at King's College London.
I helped lead Alma Mata Global Health Graduates' Network, a junior professional network supporting postgraduate training in global health, and am an advisor to the All-Party Parliamentary Group on Global Health. For the six years I was a Trustee for the Tropical Health & Education Trust. I have had public health leadership roles with the International Federation of Medical Students' Associations and Medsin UK. I have a strong commitment to educational development, having sat for several years on the BMA's Student Education Committee and the Junior Association for the Study of Medical Education's National Executive.
I was heavily involved in 2013-2016 West African Ebola Virus Disease response as the Infectious Diseases Adviser for King's Sierra Leone Partnership.
I am also partial to plenty of rock guitar, travel, politics, and good food….